​
Today is exactly one year since I joined hake and I am extremely glad that everything turned out this way.
A little introduction:
I have been an ensage user for 2 years, my stay ended there on 12/24/19. When the massive ban waves began in the fall of 2019, I lost a huge number of accounts for using ensage. My patience and hope for any changes to the ensage administration to improve the safety of their product died out on 12/24/19. I knew about the existence of other products, but did not want to leave ensage because of my habit and my love for this software at that time.But after 2 days I decided to start my acquaintance with other cheats, I started with hake, because I knew that this is one of the first and oldest cheats for Dota 2.I was just delighted with this software!Hake just OP! By the way, for a year playing with hake, I didn't get a single ban ;) Literally after half a year of using hake, I realized that for me this is not just a banal game with software. There was a desire to contribute to the development and support of hake. Nowadays hake and forum is my favorite hobby, a place where it is pleasant to come back again and again at any time.
Yes, the software is not so easy to set up, but if you take the time, everything becomes very clear. I was very interested in this software, its configuration, capabilities, strengths and weaknesses.
Strengths sides:
Very flexible customization of the client and scripts
Responsive and pleasant community & Stuff
Good scripts
Excellent functionality, which is enough for self-boosting mmr to 5K +
Strong potential for security
Fast Updates
Great platform for creating your own scripts and learning how to write scripts
Weak sides:
In fact, they are not. Except for the large number of obsolete authoring scripts
I want to express my deep gratitude for the creation and support of this software to the management:
@stephanie
@kawaii
@frog
Many thanks to the scripting team for creating and maintaining great scripts:
@foo0oo
@Alfred Xia
@unknownone1992
@KekassLolalls221
@kraneqqq
@cheating4life
@gravitycrusher7
@alien
@maximka19
@FlashDok
@paroxysm
@Ender_Wolf
@poroxprod
@unknownone1992
@Eroica
@asyven
@melanite
Many thanks to our contributors:
@Asoji
@Panagea
P.S. If I accidentally forgot to mention someone, sorry :(
On my own behalf, I want to wish all users and administrations, may the new year 2021 bring you only positive emotions and impressions.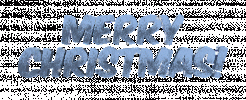 ​